Explore the Astral collection, featuring a beautiful and delicate collection of necklaces, rings & bracelets handcrafted in luxury 925 silver & 18k gold vermeil. The collection features a new generation of ultra-dainty pieces, perfect for stacking and creating beautiful layered looks.
THE NEXT GENERATION OF STACKING. INTRODUCING OUR NEW RESIZABLE RINGS. WEAR ON ONE FINGER ONE DAY, AND ANOTHER THE NEXT, ALLOWING FOR ULTIMATE FLEXIBILITY To CREATE NEW LOOKS. EVERY RING IS OPEN ENDED & FITS EVERY FINGER WITH A SIMPLE PINCH OR SLIDE.
EACH AND EVERY PIECE FROM THE NEW ASTRAL COLLECTION IS HANDCRAFTED FROM LUXURY 925 STERLING SILVER OR 18K GOLD VERMEIL (18K GOLD OVER STERLING SILVER). DESIGNED FOR STACKING, THE COLLECTION COMPROMISES OF DAINTY PIECES, DESIGNED TO LOOK FABULOUS ALONE OR TOGETHER. EVERY PIECE COMES COMPLETE WITH OUR LIFETIME WARRANTY AS STANDARD.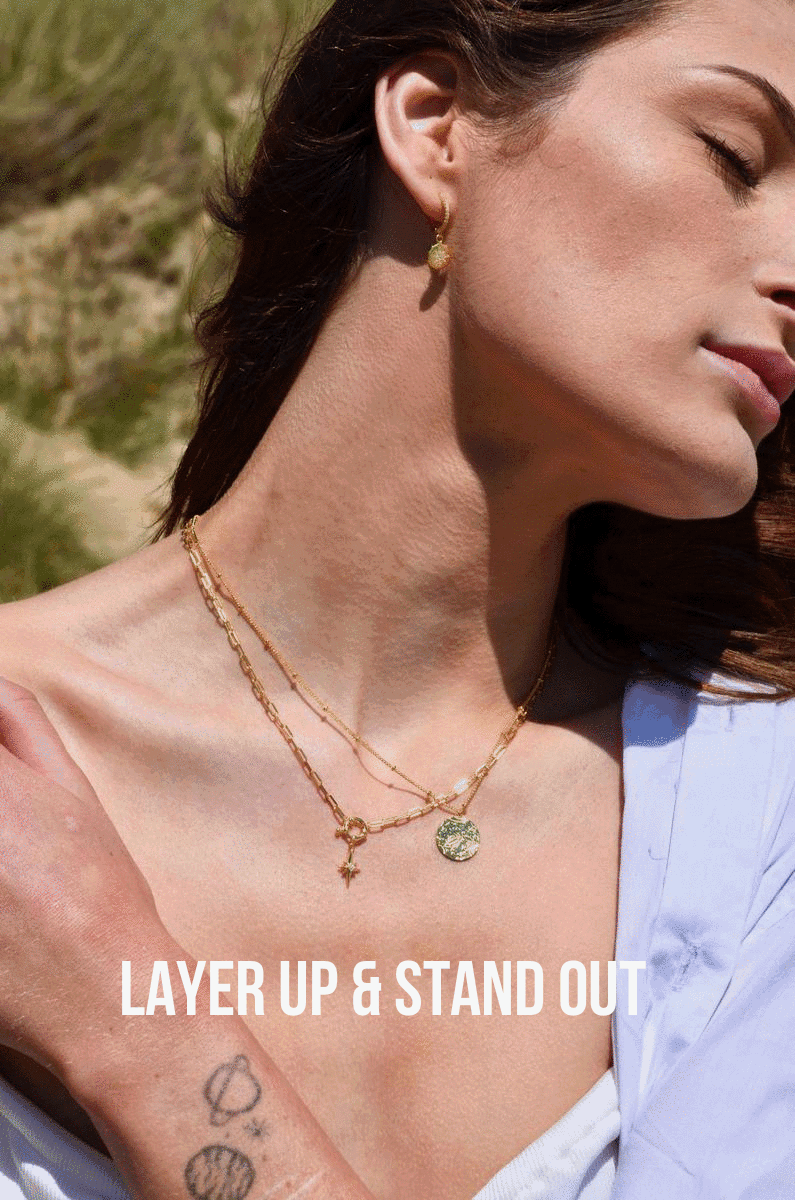 BEAUTIFUL, DAINTY, FEMININE. WITH INSPIRATION TAKEN FROM THE BEAUTY OF SPACE, THE ASTRAL COLLECTION NECKLACES ARE ULTRA-FINE & DAINTY IN DESIGN. PERFECT TO STACK TOGETHER CREATING CAPTIVATING LAYERED LOOKS.
FEATURED: ASTRAL PADLOCK NECKLACE.